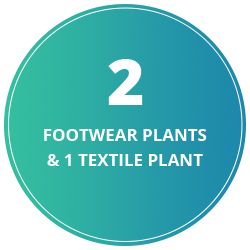 INNOVATE TO DEVELOP OUR FRENCH INDUSTRIAL EXPERTISE
Our French industrial know-how is essential to develop and innovate around our circular economy projects.

It will enable us to contribute to the construction of a genuine circular industrial sector, through a centre of excellence, bringing together four major areas of expertise:
MANUFACTURING
SHARING EXPERTISE
INNOVATION
SERVICES
TWO SHOE MANUFACTURING PLANTS
Since 1927, the Eram Group has always retained its expertise as a shoe manufacturer, as it still has two plants with distinct manufacturing processes: the injection process used in our plant in Jarzé (Maine-et-Loire) and soldered process used in our plant La Manufacture, in Montjean-sur-Loire (Maine-et-Loire). To develop our shoes, our workshops have their own design office with teams dedicated to the eco-design of our products.
La Manufacture makes its expertise available to the Eram Group brands, as well as to external brands such as 1083, le Coq Sportif, Jules & Jenn, Berthe Aux Grands Pieds, Veets…
La Manufacture was labeled "Linving Heritage Company" in 2023. This label celebrates and distinguishes French companies that combine tradition, innovation and excellence in their businesses and products. 
SHARING EXPERTISE:
In 2014, the Group opened its École de la Chaussure: every year, young recruits take up the torch and discover the complexity and diversity of artisan shoemaking. A person who joins our shoe school is accompanied throughout their apprenticeship and trained by experienced employees. Four new apprentices have joined our training programme in 2021.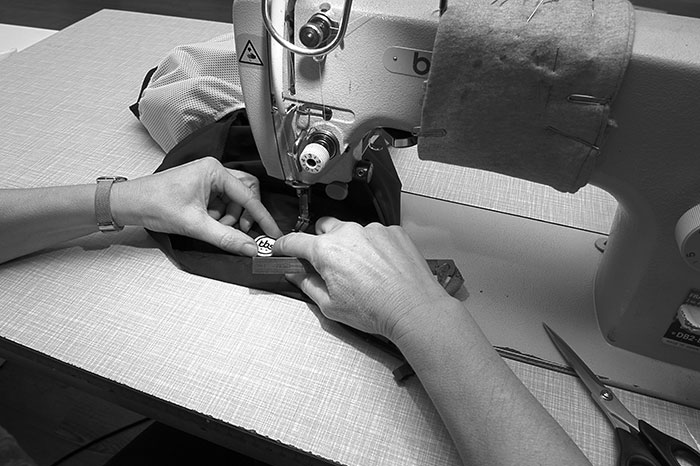 A TEXTILE PLANT
In 2020, Tbs turned its prototyping studio in Saint-Pierre-Montlimart (49) into a production unit to manufacture polo shirts and swimming trunks.
In 2021, Tbs extended its plant with new machines to meet its customers' growing need: 
12,000 items produced in 2021

​

16,000. Items programmed in 2022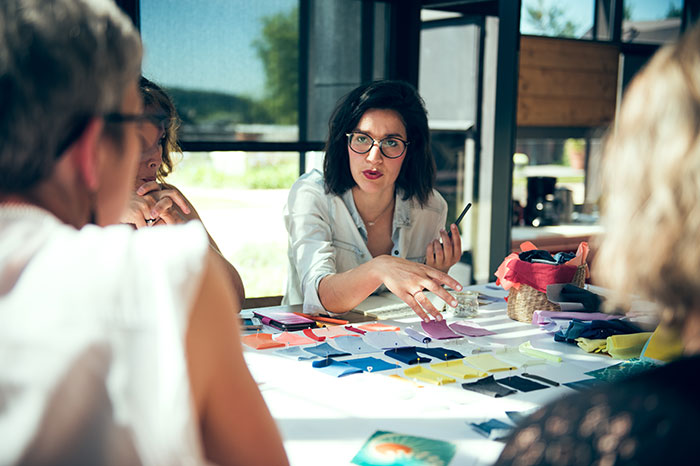 AN INNOVATION LAB
Our innovation lab aims to develop circular solutions and associated services to design, reuse and recycle low impact footwear. Our challenges:
Measuring product performance: the Group has developed its own tools to measure and analyse the environmental impact of its products: environmental calculators
Identifying and developing component and product innovations": the Innovation Lab teams are constantly looking for new materials to experiment with in order to reduce environmental impact and improve the comfort and durability of products
Develop technological solutions that can be industrialised to promote circular fashion: the Group is collaborating closely with CETIA (Europe's leading innovation platform, dedicated to the automated sorting and disassembly of textile and footwear items) to support the environmental and technological shift of the textile and fashion industry.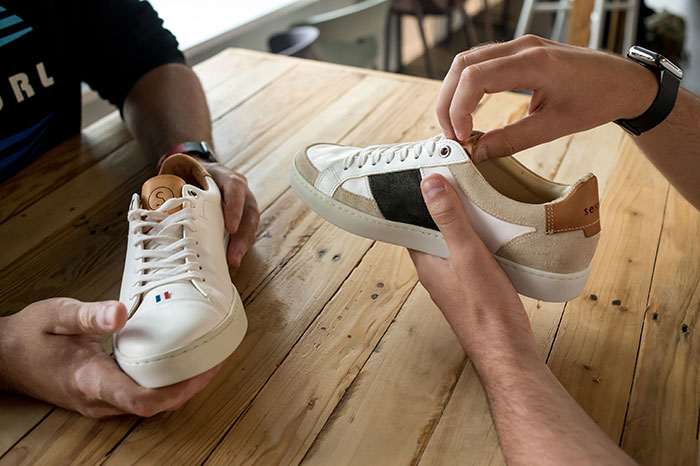 A SERVICES HUB
Our industrial hub incorporates a range of trades and skills. We have developed a services hub that brings together different areas of expertise:
A patented reconditioning process to give shoes a second life
A team of experts in life cycle and carbon footprint assessment
Transparent sourcing to ensure Euromed and India supply chain traceability (materials, components and shoes)