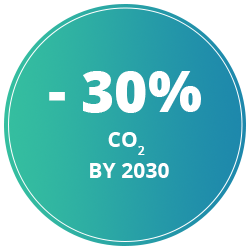 REDUCING OUR CARBON FOOTPRINT
After an initial carbon assessment carried out in 2018, we now have the data for the 2021 edition. This new exercise has enabled us to identify our levers for improvement to guide our actions.
We have chosen to act on our two main areas of progress: 
Raw materials which represents 53% of our carbon emissions, through the implementation of an eco-design approach
Manufacturing, which represents 19% of carbon emissions, by moving our production centres closer (Euromed)
THE ERAM GROUP HAS DEFINIED A COMMON FOUNDATION FOR ITS ECO-RESPONSIBLE OFFER
In 2021 we defined a common foundation for our eco-responsible offer and we are rolling it out to all our brands thanks to our teams of experts.
With the support of Alliance du commerce and Deloitte Développement Durable, all of our supply teams are trained in the ecodesign approach. They are supported to better understand the transformation challenges of our business sector and are trained in the new tools of their changing professions.
"The aim of eco-design is to implement a responsible offer that takes into account all environmental, social and safety factors throughout its value chain and meets a set of criteria: materials, transport, etc., in order to offer our customers products that are increasingly environmentally friendly.t."
— Isabelle Desfontaines, Sustainable Development Director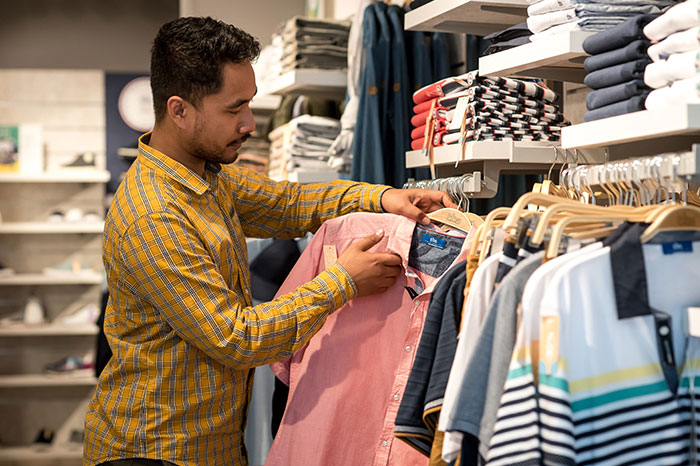 THE ERAM GROUP DEVELOPS ITS OWN ENVIRONMENTAL CALCULTORS
The Eram Group's teams have developed two environmental calculators to analyse the life cycle of products and measure their environmental impact.
For textiles, certified by Afnor in 2021
For footwear, validated by the Eco-design Hub in 2022
The tool provides a carbon score that takes into account the use of materials, their transportation to the assembly sites, product transformation and manufacturing processes until they are shipped to the shop, use and end of life. This environmental assessment of products is essential, because in order to reduce the impact of our products, we need to measure it first.
"We are very proud of the work achieved with all our partners (e-SCM, Chaire Bali), but we are aware that this is only the first step on the road to ecodesign."
— Corentin, Eram Group life cycle analysis expert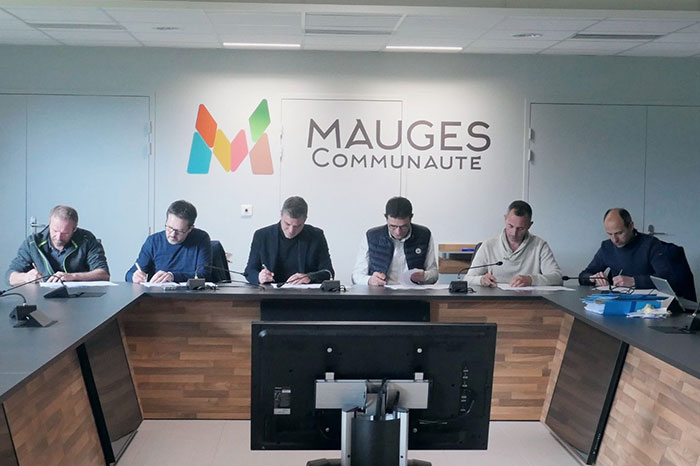 THE ERAM GROUP, A KEY PLAYER IN GREEN ENERGY
We have signed off the creation of the company Mauges BioGNV, in partnership with carrier companies, Jolival and Pohu, two farming collectives and the Mauges Energie local authority, to launch the first Biogas station in the Mauges region.
Biogas is a virtuous alternative fuel that emits 82% less CO2 than conventional fuels, 95% less fine particles and creates 50% less noise pollution for the vehicles that use it. It is obtained through the transformation of agricultural waste generated locally (Mauges). It has been used by the carrier Jolival since the end of April 2022 to supply 26 Gémo shops in western France (59% of deliveries in the region).
Through this commitment, we aim to reduce our dependence on fossil fuels and control our value chain.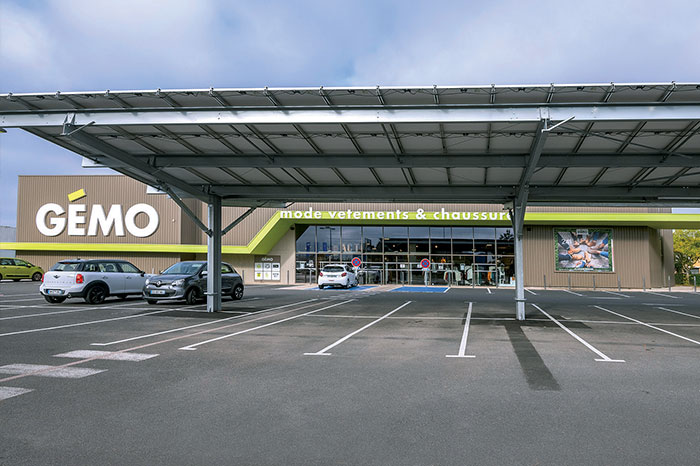 GÉMO HAS REINVENTED THE ENERGY MODEL OF ITS STORES
In 2019, a solar panel shade with a capacity of 47,000 kWh/year (equivalent to the annual consumption of ten households) was installed in the car park at the Gémo stores in Trignac (44).
40% of the store's energy requirements are covered thanks to an innovative storage system using repurposed electric vehicle batteries. The remaining 60% is covered by 100% renewable and local energy. An electric vehicle charging station has also been installed in the car park to involve customers and visitors to the business park in this eco-responsible approach..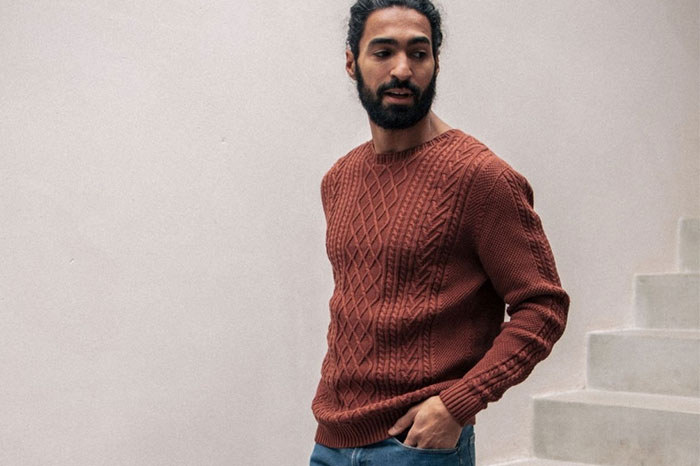 MONTLIMART LAUNCHED ITS 3D, ZERO WASTE PULLOVER
In 2021 Montlimart collaborated with 3D-Tex, a French 3D knitting workshop based in Saint-Malo. From this collaboration was born the VÉRITABLE jumper, made using a 3D knitting process. This sustainable, zero waste innovation (1% surplus material compared to 15% to 30% in traditional manufacturing) and Made in France is in line with Montlimart's commitment to offer eco-responsible clothing manufactured less than 2000 kilometres away.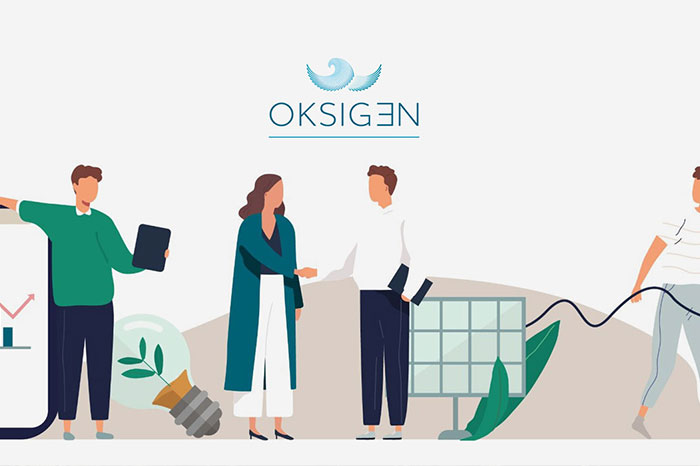 OKSIGEN SUPPORTS THE ERAM GROUP WITH ITS ENERGY MANAGMENT
Since 2020 Oksigen, a subsidiary of the Eram Group, has been supporting us in calculating our carbon footprint, the impact of our means of transport and our energy savings.