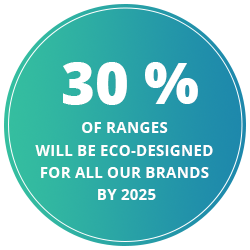 DESIGNING MORE ENVIRONMENTALLY-RESPONSIBLE PRODUCTS
Ecodesign is becoming the primary lever of action for our brands. In order to reduce the environmental impact of our activities, we are working on designing more responsible products by progressively using more biosourced, recycled and innovative materials.
THE ERAM BRAND LAUNCHES ITS ENVIRONMENTALLY-RESPONSIBLE APPROACH
To meet its objective of 30% eco-designed products in its 2025 collections, the Eram brand is implementing a new environmentally-responsible strategy which focuses on two key areas: doing better and communicating around it.
To create eco-designed shoes, the brand selects responsible primary materials, reduces the distances over which its products are transported by opting keeping things as local as possible in terms of sourcing and production, but choosing production sites on the basis of their speciality.  Its goal is to keep a minimum of 50% of its offer manufactured in Europe.
The brand is also committed to being more transparent with its customers about its products by informing them about the environmental impact and manufacturing conditions of their pair of shoes. Geoffroy Libaudière, Co-Director of the Eram brand, tells us about the implementation of this customer transparency project within the Eram and Bocage brands.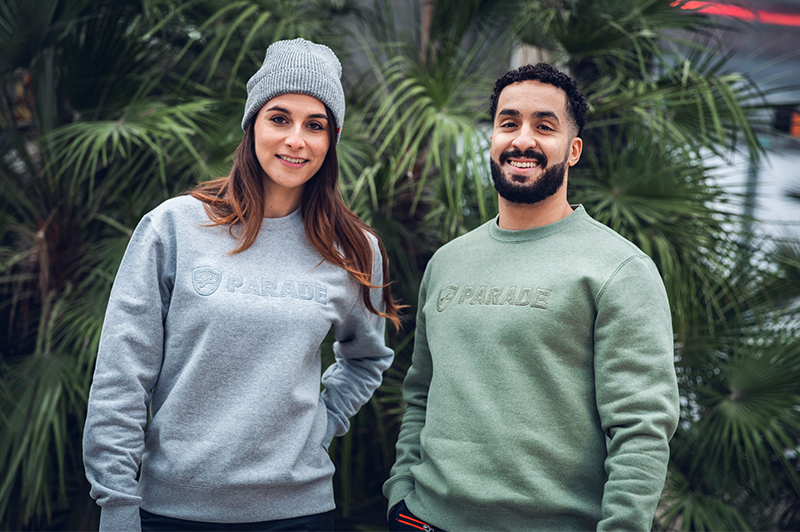 PARADE PROTECTION LAUNCHES AN ENVIRONMENTALLY-RESPONSIBLE LINE
In 2021, the Parade Protection brand, committed to an environmentally-responsible approach, created Parade ETIK. The VERGER model is the first safety shoe in the range to be completed: it is made of 100% recycled polyester which contributes to the reuse of materials and to the shortest possible manufacturing circuit (France and the Mediterranean basin). With this philosophy in mind, the Parade brand decided to pursue this approach with the release of responsible workwear collection in April 2022.
Its ambition remains unchanged, "to do better" by offering more respectful protective equipment. Parade Etik now has 3 sweatshirt designs and a mixed t-shirt, made from100% ECOTEC® recycled yarn and manufactured as locally as possible, like the VERGER model.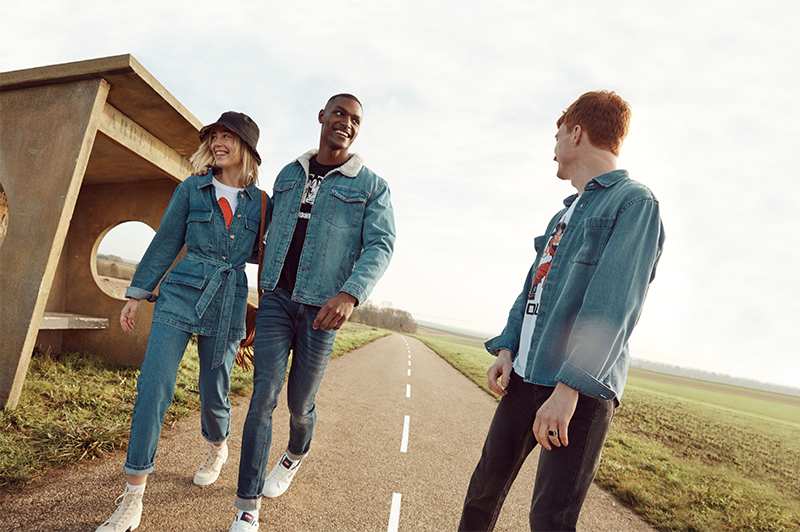 GEMO DEVELOPS WATERLESS JEANS
Gémo has developed more than 60 jeans references designed using a fading technique that saves water.
This innovative laser washing technology, developed by the company Jeanologia, significantly reduces the water consumption for the production of a pair of jeans: only one glass of water is needed compared to 70 to 120 litres of water for a traditional washing technique.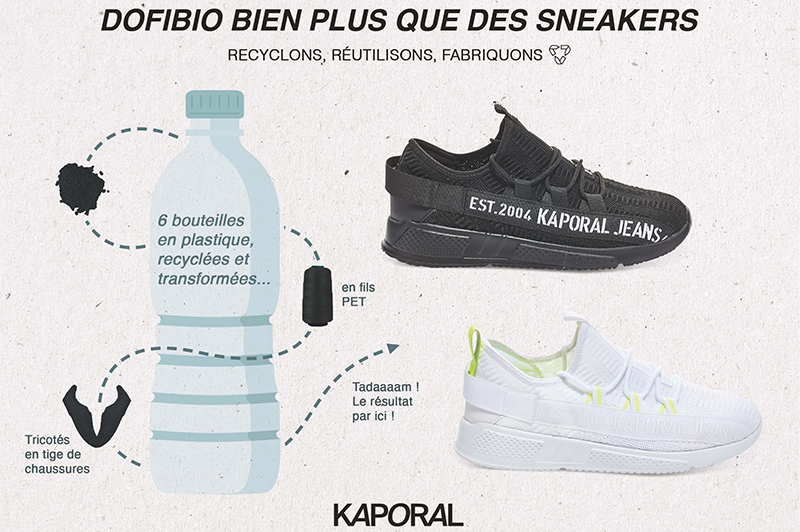 DRESCO DEVELOPS ECO-DESIGNED PRODUCTS FOR ITS KAPORAL BRAND
As part of an environmentally-responsible approach, Dresco has developed a range of organic cotton products for its Kaporal brand to reduce the impact of its production on the environment: less water, no pesticides and fewer CO2 emissions.
As part of this approach, the Kaporal brand also offers a range of shoes designed from recycled plastic bottles.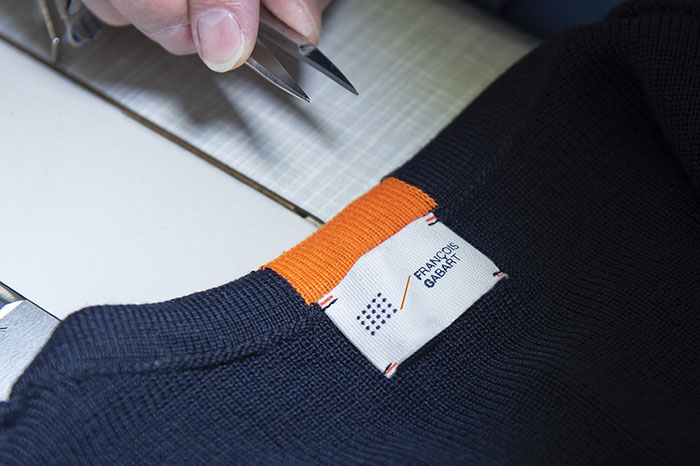 TBS DEVELOPS AN ECO COLLECTION IN COLLABORATION WITH FRANCOIS GABART
For this collection, tbs has chosen to design limited edition pieces made from organic cotton.
The materials have been selected to be recyclable, so it will be possible to make recycled yarn from it and to create a new garment.