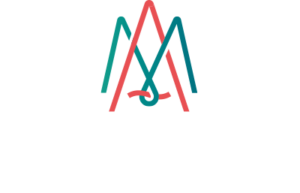 Supporting ecological
and social change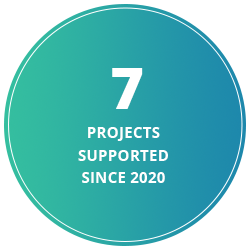 A VISION FOR FUTURE GENERATIONS
The Albert Marie endowment fund, created by the 4th generation of the Biotteau family, supports and finances ecological and social transition initiatives in the fashion industry through the development of innovative and sustainable actions.

"As a family business, the social dimension has always been at the heart of our family's concerns. Aware of the environmental impact of our activities, we want to act by supporting projects that improve the living conditions of all. By combining ecology and solidarity, we will leave a lasting and responsible footprint."
— Caroline Biotteau, Chair of the Albert Marie endowment fund
Projects supported in France:
Restoration of a wetland

with 

Ecotree

Financing of a

Écocyclerie

 des Mauges

project to 

improve the sorting and recovery of second-hand clothing and footwear 

​

Financing of an educational programme

 to raise children's awareness 

of plastic pollution in our oceans

​

Financing of Adapta

, a start up that sells dormant leather stock
Projects supported internationally:​
Renovation of two schools in India 

close to our 

manufacturers

Provision of feminine hygiene products and awareness raising 

 

for the female workers at three of our manufacturers in India
www.fonds-albertmarie.com
Focus on 4 projects the fund has supported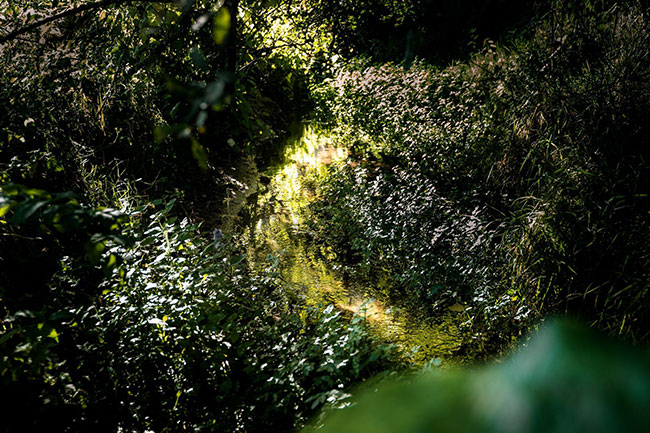 ECOTREE
This project consists of restoring a wetland to its original state and to combat the destruction of carbon sinks, the loss of water stocks and the disappearance of species. This wetland is located in La Trinité-Langonnet (56) and is made up of wet meadows and a beautiful moorland that will need to be maintained and kept open for the conservation of its species..
PLASTIC ODYSSEY
For 3 years, the ship Plastic Odyssey (powered by plastic waste) will travel through 30 countries and 3 continents with 20 explorers on board to find new solutions against plastic pollution in the oceans. The project's plus point: the "Ocean Code" programme offers young people the opportunity to embark virtually from land in order to raise their awareness and mobilise them around this cause.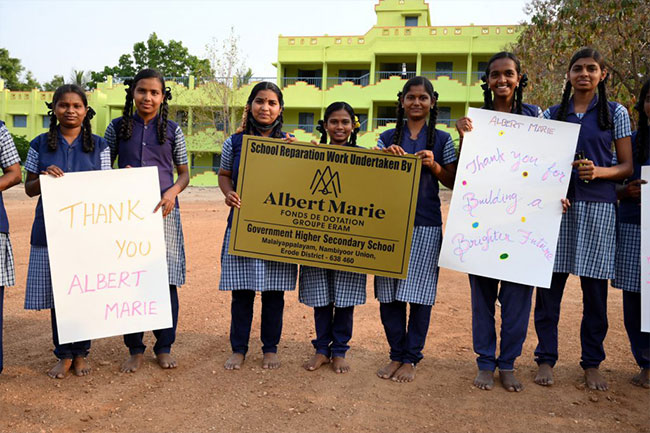 RENOVATION OF A SCHOOL IN INDIA
The Albert Marie endowment fund financed the renovation of the Malayappalayam Higher Secondary School, located 30 km from the NSP factory (Gémo manufacturer) and the Primetex agent, both project partners, in Tirupur, India. The renovation, which was completed in April 2021, included the reconstruction of sanitary facilities, the renovation of the main school building and the installation of two water purifiers. This will provide the school's 900 students with better teaching and learning conditions.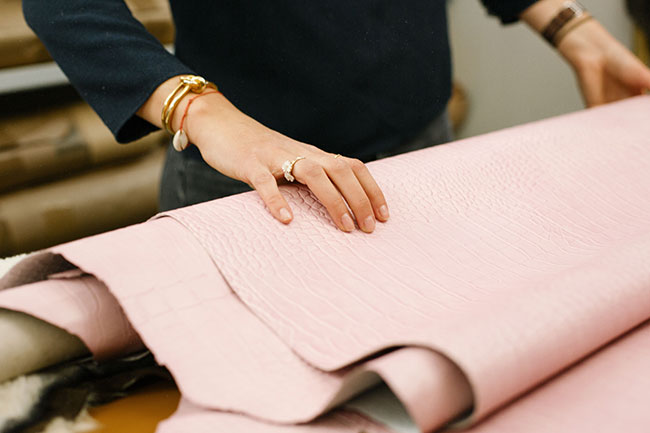 ADAPTA
Marie-Anne and Virginie created Adapta in 2017 with the ambition of fighting against waste and the overproduction of materials. In 2020, the fund decided to support their project because it met the criteria defined, and made a first donation to help them finance a market study to develop the website and raise awareness through communication actions.